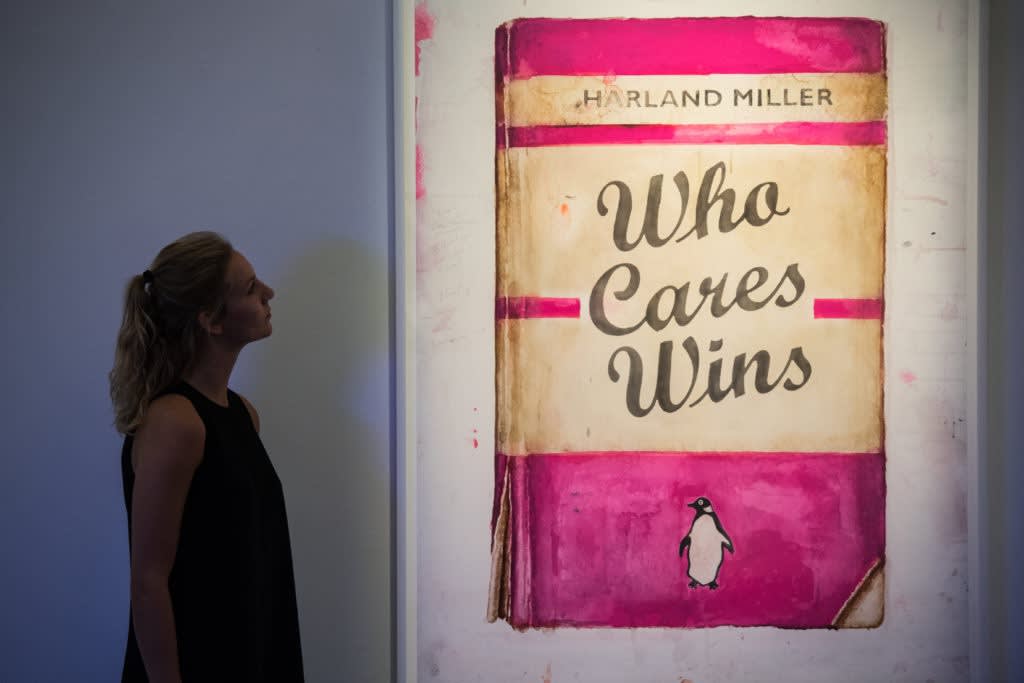 "Art should be something that liberates your soul, provokes the imagination and encourages people to go further." – Keith Haring
Why buy art? The simple answer for some may be "because it goes with my sofa." The motivations for bringing original art into one's physical surroundings is normally much deeper and more complex than simply enhancing one's interiors.
There are plenty of reasons for art purchases, one of the main reasons is emotion; some 70% of European collectors surveyed all agreed with that very statement, "When choosing art for my home, the way the piece makes me feel is the most important. The 62% of responses said art was purchased "because they fell in love with it." So, with that in mind let's look at some more of the main reasons for people purchasing art.
Art encourages people to question the status qou, inspires us, helps us to experience fresh new perspectives and most importantly, it encourages us to take brief moments out of our busy lives to reflect on something that brings us joy. According to research by Professor of Neurobiology and Neuroesthetics Samir Zeki, volunteers who looked at works of art such as Botticelli's Birth of Venus experienced increased blood flow to the region of the brain associated with being in love. He observed: "We have recently found that when we look at things we consider to be beautiful, there is increased activity in the pleasure reward centres of the brain... Essentially, the feel-good centres are stimulated, similar to the states of love and desire."
Art improves our quality of life, think about the difference between a room with bare walls and one with walls full of art, It enhances one's home/work environment and improves quality of life. It can make a small room seem bigger, and a larger room cosier.
One reason that really captures people's imaginations is that of investment. Once considered an alternative financial investment, collecting art is now deemed a fundamental investment asset. The majority of wealth managers believe that art should be an essential factor to any portfolio.
Art stimulates conversation and interaction, even between total strangers who might never otherwise say a single word to each other. It gives people permission to share thoughts, feelings, ideas and impressions that they might not ordinarily share.
Children are fascinated by art. Art prompts children to ask questions and encourages them to fantasise, imagine, explore and expand their perceptions of reality, and to dream of unlimited possibilities. Art teaches children how to be creative and have fun with life and gives them permission to do so as well.
All of these reasons and many many more make buying artworks something to seriously consider now and in the future.